Blog
INFOGRAPHIC
Conversational AI readiness: Pre-launch checklist for success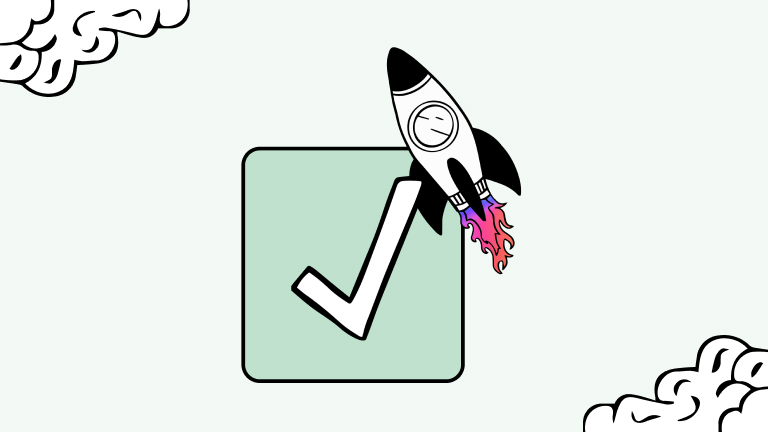 ---
To fully reap the benefits of an AI-powered customer engagement strategy, organizational alignment is critical. Break down silos by getting buy-in from key stakeholders to truly make the most of Conversational AI.
We recommend having big conversations with these department leaders before finalizing your AI applications and overall AI strategy.
Browse the infographic below on aligning artificial intelligence with your organizational capabilities and needs

1) Contact Center
Who needs to be brought in?
Customer service agents, team leads, managers, directors, trainers, and quality control analysts
Why should they be AI ready?
The contact center is at the frontline of customer conversations, making it a crucial part of any engagement strategy. Interactions between agents and customers can unlock valuable insights into both the buyer journey and employee experience, providing opportunities (and plenty of test data) for greater retention and satisfaction.
Conversational AI readiness can help…
Automate routine tasks and answer common questions.
Develop new team roles, skill sets, training data and materials, and management procedures.
Establish new KPIs and performance metrics through advanced reporting.
---
2) Sales
Who needs to be brought in?
Sales director, account managers, sales development reps, and customer success agents
Why should they be AI ready?
The sales organization is a key part of the engine that drives revenue growth, from lead generation to account management and every profit-focused step in between. One example of why this team needs to stay tightly aligned with AI technology and other digital innovation tech: 86% of customers say personalization makes them more likely to do business with a brand, putting a premium on delivering a highly individualized sales experience.
Conversational AI readiness can help …
Unify revenue-driving teams with contact center operations.
Accelerate growth by leveraging customer data for a more personalized experience.
Forecast influxes of contact based on sales initiatives and the buyer lifecycle.
---
3) Information Technology
Who needs to be brought in?
CIO, IT support, business intelligence, information security, IT architects, network analysts and engineers
Why do they need to be AI ready?
IT is the architectural backbone of any company in the digital age, providing tech support, information security, data analysis, software development, and much more. AI's potential to automate and anticipate data-based work makes it an indispensable part of any IT strategy, from providing smarter QA to deeper security protocols, improved application deployment, and more.
Conversational AI can help…
Connect systems and processes across teams for maximum efficiency.
Enhance coding productivity by detecting bugs and providing useful suggestions based on structural development.
Eliminate bottlenecks by supporting flexible IT infrastructure.
---
4) Marketing
Who needs to be brought in?
CMO, content writers, editors, SEO strategist, PR manager, visual and graphic designers, data analysts, and brand strategists
Why do they need to be AI ready?
Marketing sets the tone for brand awareness, interest, and reputation, having a massive impact on how customers think about and engage with a business. Understanding and delivering what customers want means leveraging data from market research and analysis, as well as customer intents and interests. Artificial intelligence can provide a competitive advantage, unifying these insights to create an effective and highly personalized advertising strategy.
Embracing an AI strategy can help…
Convert curious browsers into loyal customers by identifying what they want and when.
Introduce a brand to a wider audience, using actionable data to bolster presence and reputation.
Deepen customer intelligence and the ability to understand the reasons for customer contacts.
---
5) People Operations
Who needs to be brought in?
COO, HR director and associates, payroll, recruiters, training and development managers
Why do they need to be AI ready?
These stakeholders are an essential part of any brand, offering internal support and contact to current and prospective employees. With the support of AI technologies, they can automate and transform complicated and time-consuming (yet necessary) processes into simpler, streamlined experiences that get employees what they need when they need it.
Conversational AI applications can help…
Save costs by automating routine inquiries related to scheduling and benefits.
Manage internal processes and important employee information for maximum efficiency.
Analyze valuable internal data to holistically improve the employee experience from recruitment to training to advancement and beyond.
---
Once you've assembled your teams and brought them up to speed, you're ready to deploy AI
Discover more about the road to AI readiness and finding success with the power of deep learning, large language models, and the Conversational Cloud.
---