Case studies
ConsenSys, creators of cryptocurrency wallet MetaMask, automate customer engagement and manage rapid business growth with LivePerson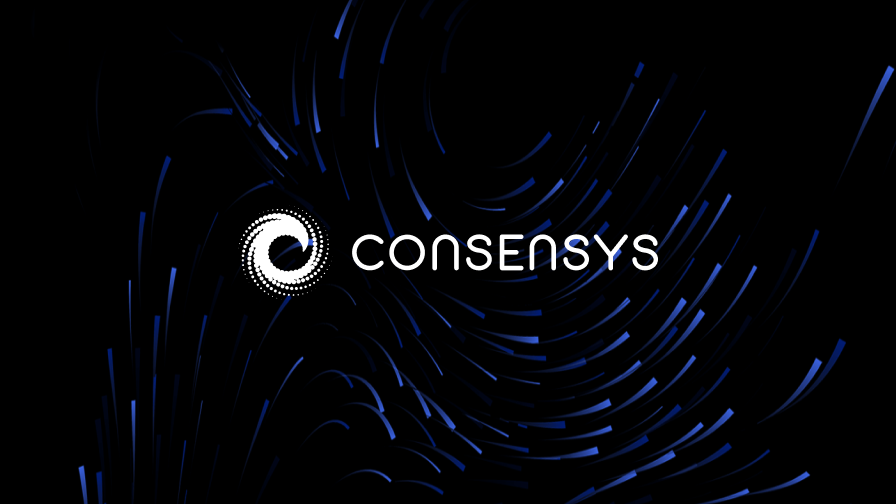 ---
For businesses in the rapidly evolving world of crypto-assets, decentralized scalability and security are paramount. Fortunately, AI-driven engagement automation is a cost-effective solution to increasing customer confidence, managing massive, rapid growth, and staying nimble for what lies ahead. 
Brands finding success in the crypto-asset industry are those that welcome challenging environments, that thrive on failing fast and iterating faster, and that are acutely tuned-in to their customers' needs and experiences. A prime example? ConsenSys.
A leader in blockchain technology, ConsenSys was already keenly aware of the important role customer care plays in developing trust and customer retention within the crypto community. As they launched their flagship product MetaMask, a self-custodial digital wallet, interest in crypto-assets like Ethereum continued to skyrocket. ConsenSys was faced with a "good" problem, albeit a daunting one:
How could they manage explosive MetaMask growth at scale in a rapidly evolving and increasingly competitive environment?
Over 30 million
active MetaMask users
+1,000%
business growth in a single year
Hypergrowth is an exciting yet sensitive time for any company, and it's particularly fraught in the world of decentralized finance (DeFi). Faced with a deluge of interest and new contacts, a number of DeFi growing pains arise, including: 
Massively increased backlog: A surge in consumer inquiries can lead to delayed responses and unsatisfying SLAs, putting a major strain on traditional support teams and hurting a brand's reputation in the process. One crypto app saw as many as 36,000 new support tickets each week. 
Intense competition in a growing market: Most crypto users are more tech-savvy than the average consumer, putting a premium on providing a stellar customer experience. With a market cap of over $1 trillion, there's no shortage of competition among brands vying for market dominance. 
Reliance on community support: When official response times are heavily impacted, consumers often turn to communities on Reddit, Telegram, or Discord for quick support on highly sensitive issues. Bad actors prey on consumers in these channels, exploiting security risks and adding to the +1,000% increase in crypto-asset scams seen since October 2020.
To better meet the demands of exponential growth, most brands react by trying to adapt within a traditional, telephony-based support system. However, recognizing that one shouldn't use a Web2 solution for a Web3 problem, ConsenSys bravely skipped the step of beefing up a traditional help center and put innovative Conversational AI at the forefront. "We knew we could not offer a tech-savvy product with an old-school solution," explains Dror Avieli, Managing Director and VP, MetaMask Customer Success
Learn how ConsenSys harnessed the true power of LivePerson's Conversational Cloud® to pivot from offering customer support to facilitating customer success, evolving their customer engagement and customer service for crypto into one that is efficient, dynamic, automated, and scalable:
30 sec
average 1st response time vs. 10 days
33 min
average handle time vs. 1.5 days
---
The people involved
As the leaders of the customer success and global help desk teams, these key stakeholders have been instrumental in collaborating with LivePerson to transform their messaging, customer experience, and support processes.
"Two years ago, a little after COVID-19 started, we had major growth in the crypto ecosystem. We simply realized that we could not catch up. We're talking 30X growth. The LivePerson team showed a lot of understanding of our business and pain points, explaining that Conversational AI was the right solution. We decided to take a bet on it, and it's been successful by any measure you can ever think of." 

– Dror Avieli, Managing Director & VP Customer Success
"In 2020, we saw explosive amounts of user growth, along with the number of issues coming to the support team. Very quickly we realized the infrastructure we had would not hold up under the 30-fold increase in customer volume. We had reply times not even in the manner of days, but weeks. So the ability to leverage automation in bots was a huge thing for us." 

– Joshua Reid, Technical Project Manager
"I'm married to a data scientist. So when I first told my wife about (LivePerson's) data-driven AI and machine learning, she was like, 'Yeah…they all say that, but none of them do it properly.' We're skeptical about everything. But automation is one of the key things LivePerson does extremely well. They actually deliver on what every company has on their website. We hit 40% bot containment very quickly in only a few months."

– Yair Gal, Help Desk Global Lead
---
The journey to automate customer engagement
1. Setting the table
ConsenSys has an entire suite of blockchain-focused products, including MetaMask, the most popular non-custodial digital wallet in the world. Trusted by over 30 million active users, MetaMask plays a crucial role in the ecosystem of buying, sending, swapping, and storing ether and other non-fungible tokens. 
Naturally, scalability was top of mind for ConsenSys as they began to experience astronomical growth around the beginning of the COVID-19 pandemic. As interest in the world of crypto-assets reached a fever pitch, ConsenSys saw a massive spike in MetaMask users.
"In 2020, we started to see explosive amounts of growth," remembers Joshua Reid, Technical Project Manager. "Very quickly, the infrastructure we had got washed away and our support experience got drastically reduced. We needed a tool in place that facilitated high volume, especially with automation." 
Being in the blockchain technology space, however, presented its own unique support and messaging challenges.
Unlike most asynchronous communication and customer engagement that initiates and then draws from a conversational/behavioral history with the user, MetaMask does not store one iota of customer data. This puts an increased emphasis on process-oriented support of a more pressing, in-the-moment demand without the advantage of being able to reference helpful information about the user. 
Fortunately, these kinds of process-heavy inquiries are highly scalable with LivePerson's robust, data-driven Conversational Cloud and AI.
---
Definitions for the growing business of Crypto
Blockchain – The system in which records of cryptocurrency transactions are maintained
Asynchronous communication – Messaging where participants can start, pause, and end communication whenever they like
Non-custodial digital wallet – Gives cryptocurrency holders full control over their private key and asset security
Automation – The process that reduces reliance on humans with the power of artificial intelligence
---
2. Ready to launch engagement automation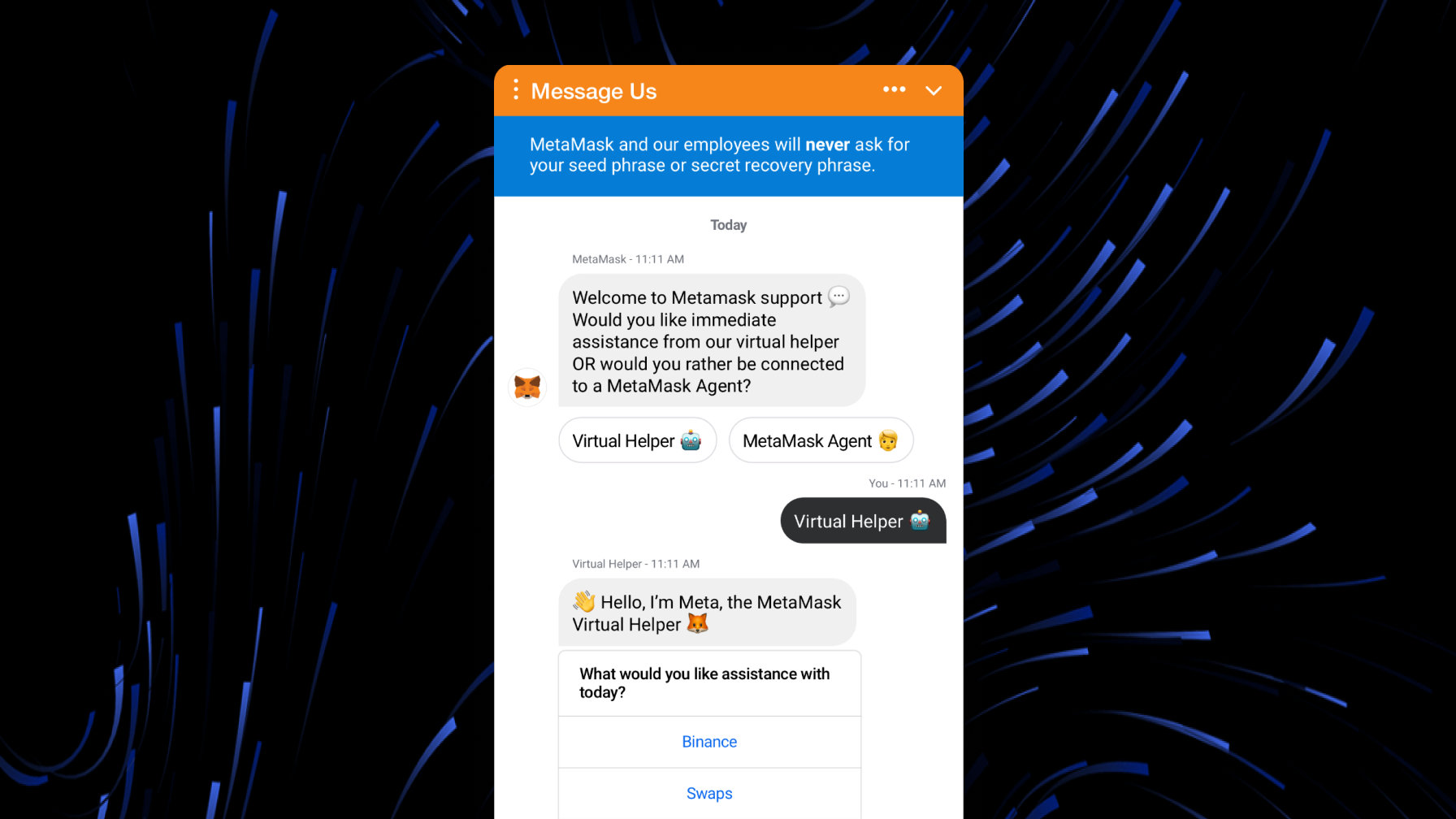 LivePerson and ConsenSys were able to identify patterns of MetaMask user behavior and inquiry relatively quickly, which was a key first step in terms of introducing Conversational AI into their messaging strategy. 
Because Web3 remains such a young ecosystem of evolving terms and expectations, ConsenSys decided to target a small number of very specific, very focused core intents. 
"We tweak the NLU (natural language understanding) weekly and intent side of the bot," explains Joshua Reid, Technical Project Manager. "Another part of the process is looking at the flow and seeing if there are any upcoming and new major features that we can preemptively start building out for." 
Automating engagement around those basic inquiries and core conversations in the customer journey had a significant ripple effect in their customer satisfaction scores for live agents, too. 
"We were at 40-50% CSAT during the time before automation. Now we are 90+%. That is a major difference," said Dror Avieli, Managing Director and VP of Customer Success at ConsenSys. 
Chatbot implementation helped increase efficiency in identifying and solving common questions, and live agents became empowered to focus on more complex issues. "We moved from weeks to seconds. It's crazy," marvels Avieli, reflecting on the improvement in average response time and customer satisfaction. 
---
What is NLU?
NLU, or natural language understanding, refers to the customized machine-learning algorithms that are trained to understand the intents expressed in your conversations.
---
3. Dueling CSAT metrics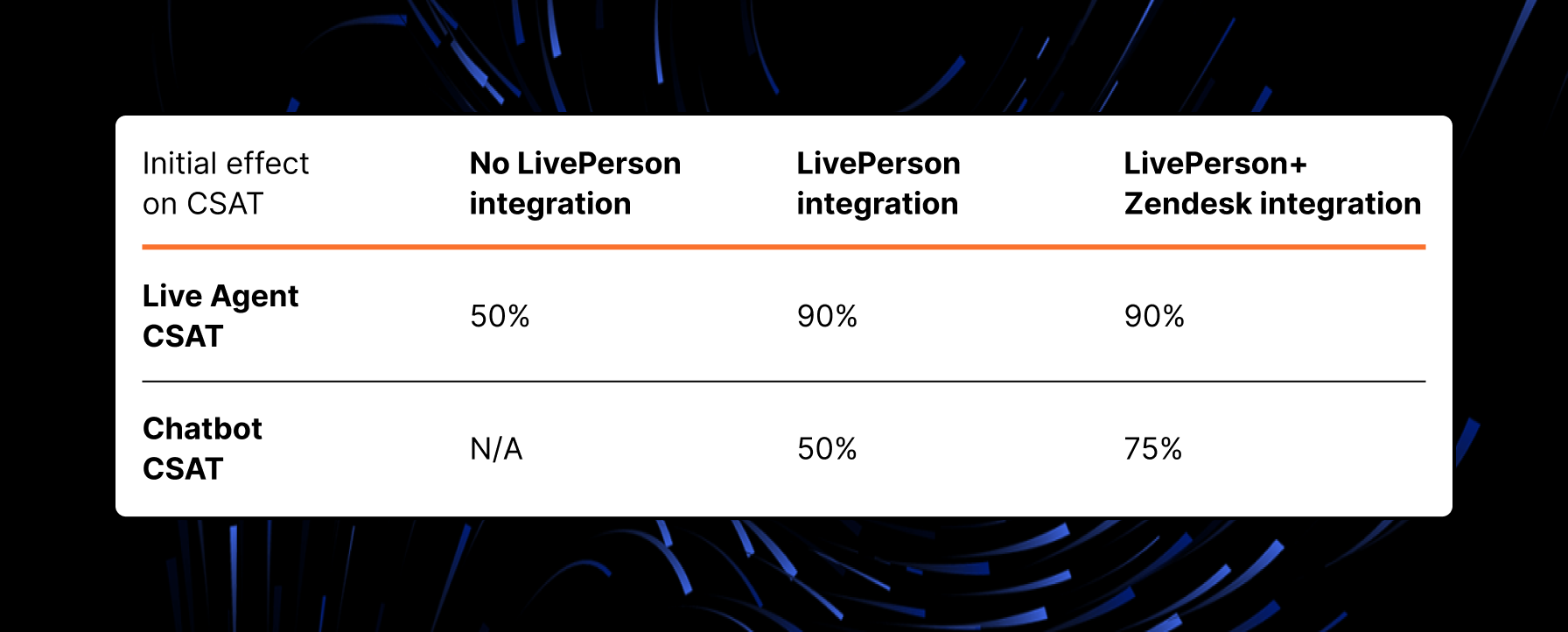 Improving overall customer satisfaction is one of the primary benefits of marrying a messaging strategy with Conversational AI. But when engagement automation is introduced, satisfaction with the bot is almost always a bit lower than with live agents.
"You need to look at bot CSAT in a very different context compared to what you expect from agents," says Yair Gal, ConsenSys' Help Desk Global Lead. "For our kind of industry and our kind of bots, which are recommendation bots, 50% was a good figure to get." 
Thanks to LivePerson's integration with Zendesk, the ticketing software ConsenSys was already using, the team was able to boost bot satisfaction even higher. 
"Once we implemented a particular integration between LivePerson and Zendesk for tickets that need to be elevated to product experts, bot CSAT jumped from the 50s to the 70s and has held ever since," Gal reports. 
---
Bot types to help automate customer engagement:
Standard – Collects information with intent of handing off to an agent
Routing – Collects information and routes to a skill in the platform
Post-conversation survey – Collects information post-conversation
FAQ – Answers customers questions free-form
Transactional – A full end-to-end customer service bot without an agent
Sales – Fulfills orders and completes purchases
---
Where they're at, where they're going
The rapid growth and constantly evolving world of crypto and blockchain technology requires a flexible, dynamic approach to customer relationships and support. Where there are multiple channels and social media platforms, it means understanding how to engage with them. Where there's an international audience, it means speaking every language. Where there are trends, it means being on top of them. 
By powering their support and customer engagement strategy with automated Conversational AI, ConsenSys has continued to innovate and evolve alongside and within the blockchain ecosystem. 
Multi-channel support
One of the hallmarks of the Web3 world is active community engagement across a broad spectrum of mediums and social channels, something Reid keyed into early on in the LivePerson implementation. 
"Twitter is a huge one. But the issue there is that it's a huge area for attack vectors in terms of scams, as well," he explains. 
Highlighting the nuances of security in the blockchain sphere, ConsenSys maintains a policy of never directly messaging users on Twitter. "What we needed was a bot monitoring the (Twitter) handle. That way, whenever a user tweets at us, the bot can fire off a reply re-directing them to our official channel of support," Reid continues.
Multi-language support
The globalized nature of the crypto world means that a MetaMask user could be from anywhere on the planet. ConsenSys needed a way to have agents and bots dynamically engage with users in the language of their choice. 
"We obviously have a vast amount of users all over the world that are not English speakers, and we wanted to improve the user experience," says Reid, describing how a Google translate widget provides the first step towards a solution. 
Most recently, Read and team were working with LivePerson to develop an integration that leverages translation tools with Conversational AI for a better user experience across any language. 
"Our customers want to get an answer and get it quickly," Gal adds, underscoring the uniqueness of their industry. "No one cares if the translation isn't perfect. It's got to retain the right meaning, but as long as it solves someone's problem, that's what matters in the Web3 ecosystem. And that allows us to try some of the more innovative features LivePerson can do."
Multi-expert community support
Decentralization is one of the main characteristics of the burgeoning Web3 space, which has created support challenges for many brands in terms of customer engagement quality and scalability. But where many saw a headache, Avieli saw a massive opportunity:
"I realized that even with an amazing tool and automation, if you continue to grow (exponentially), you are still in a bit of a game of catch-up. So I knew we needed to find a way to decentralize support." 
Boom.
In May 2022, LivePerson and ConsenSys teamed up to launch a new decentralized customer care platform called VillageDAO. 
The idea behind VillageDao was simple: Web3 brands, like MetaMask, increasingly need a way to expertly triage complex issues at scale and in a timely manner. By cultivating and relying on robust, high value community engagement, product users become empowered to both offer help and receive it:

VillageDAO is currently being piloted within MetaMask, with more integrations planned within the ConsenSys product suite and beyond.
---
---