Launch Event
The future is calling — meet LivePerson Voice AI technology
Join our launch event to learn how to deliver a better voice experience with artificial intelligence. You'll walk away understanding how to create the perfect balance of customer experience, operational efficiency, and business outcomes because the channel of communication no longer matters.
May 2, 2023 | 11:00AM EDT
Register now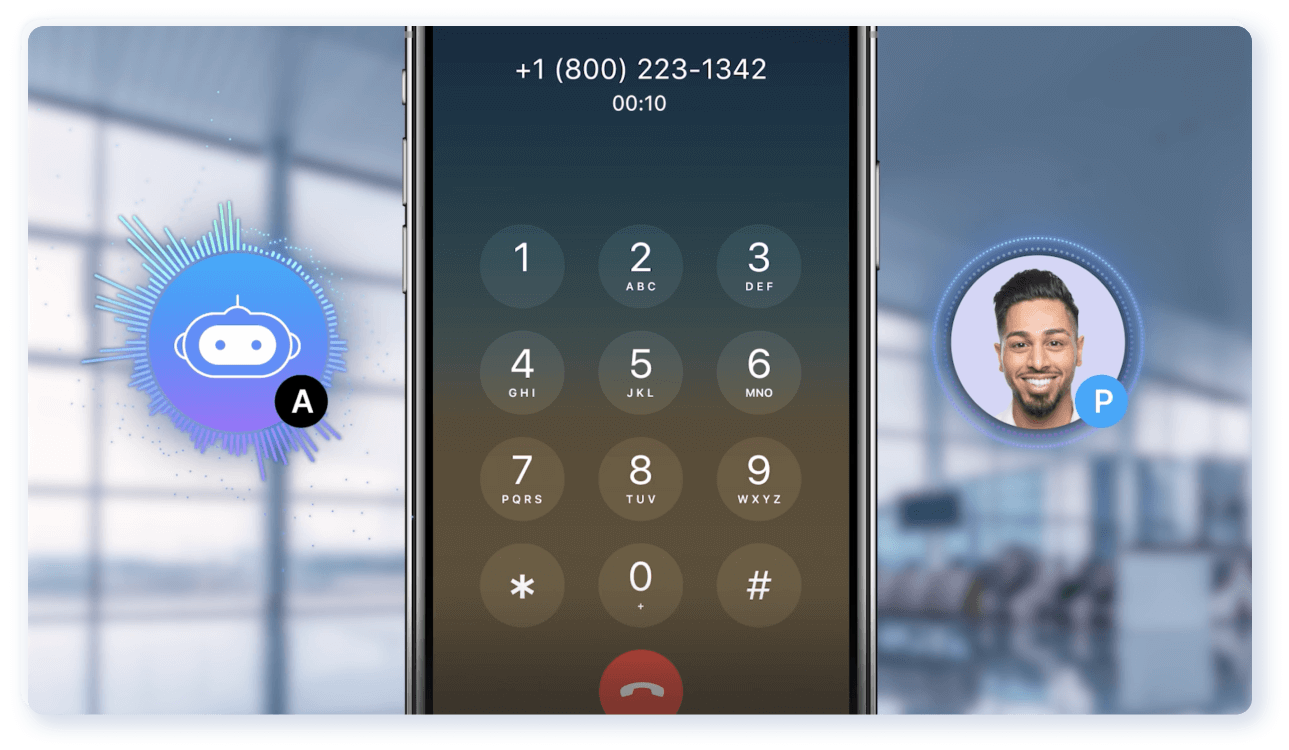 Say hello to a better customer experience
At the forefront of digital communication since its inception, LivePerson evolved to offer the most sophisticated Conversational AI and automation tools to brands. We move more conversations from voice to messaging, synchronous to asynchronous, and from manual to automated, all through AI innovation. And now we're leading the revolution to optimize and automate repetitive tasks in the voice channel, going beyond speech recognition to create a deeper understanding and unified messaging solution.
Don't put automated voice conversations on hold.
It's much more than just using an AI voice generator or understanding voice commands. Powered by rich, omnichannel conversational data, insights, and enterprise-grade large language models (LLMs), LivePerson's voice AI technology will route to and from digital messaging based on consumers' intent, sentiment, and specific needs. Join us as we launch this exciting new journey.
Register now
Thanks for registering! Please watch your inbox for confirmation details.
Say hello to this better voice experience by registering now