Success Story
All-in on AI for customer service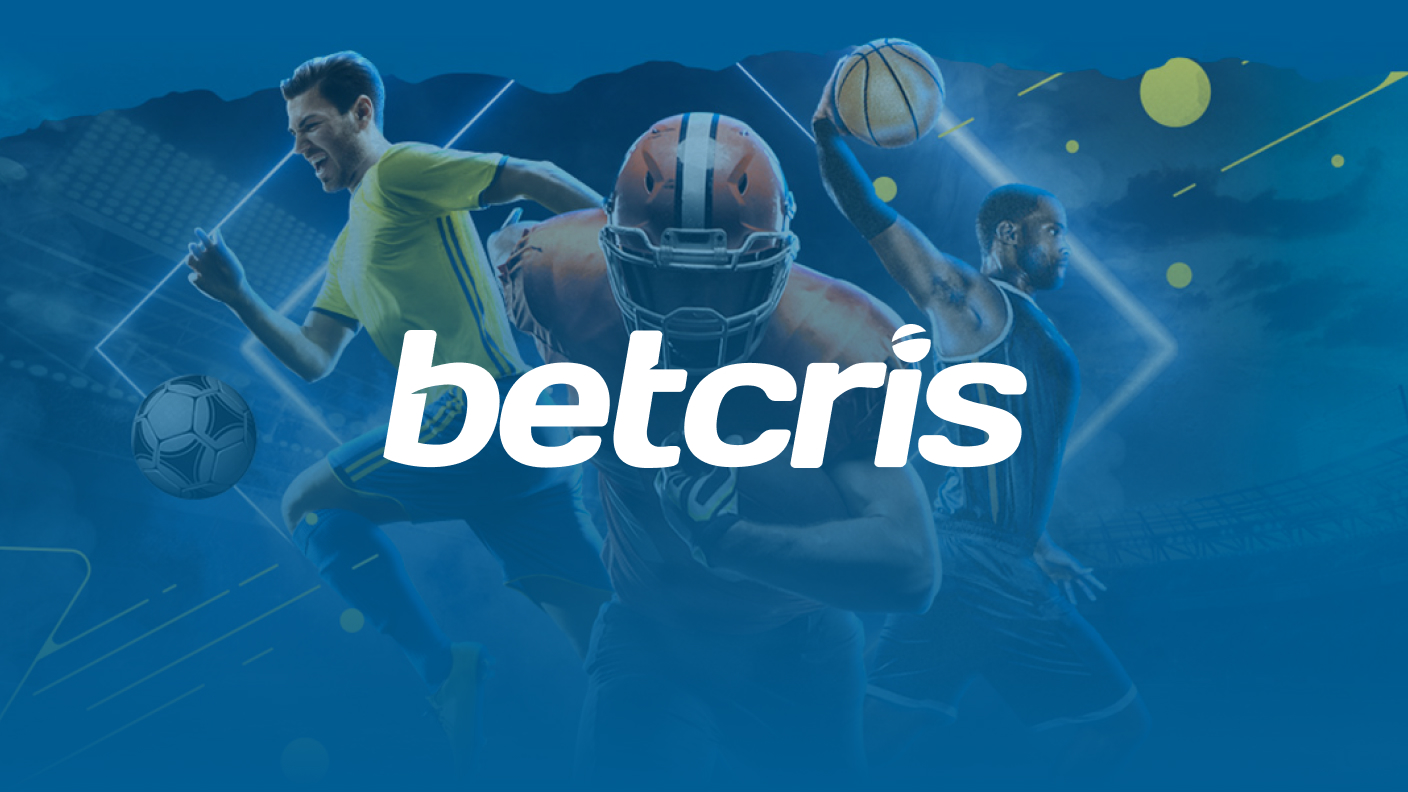 ---
---
AI drives next level customer engagement for leading sports betting company, Betcris
Betcris — the official betting partner of the NFL in Latin America — brought on LivePerson's Conversational AI platform to solve a core problem in the business: They were facing challenges providing consistent, efficient, high-satisfaction support across their highly diverse customer base. The Betcris team saw an opportunity with LivePerson's enterprise AI to improve their customer experience, stay current on the latest tools in their industry, and be a leader in their region as one of the earliest Latin American brands to embrace Conversational AI in customer service. 
"We are a business that is constantly changing and evolving — always working to improve our customer's experience. LivePerson has brought us a first-class AI experience, and we know we will do more with the help and guidance of our LivePerson team,"  says Alejandra Flores, Head of Customer Success, Betcris.
---
Betcris x LivePerson: Cutting-edge technology for thoughtful, personalized support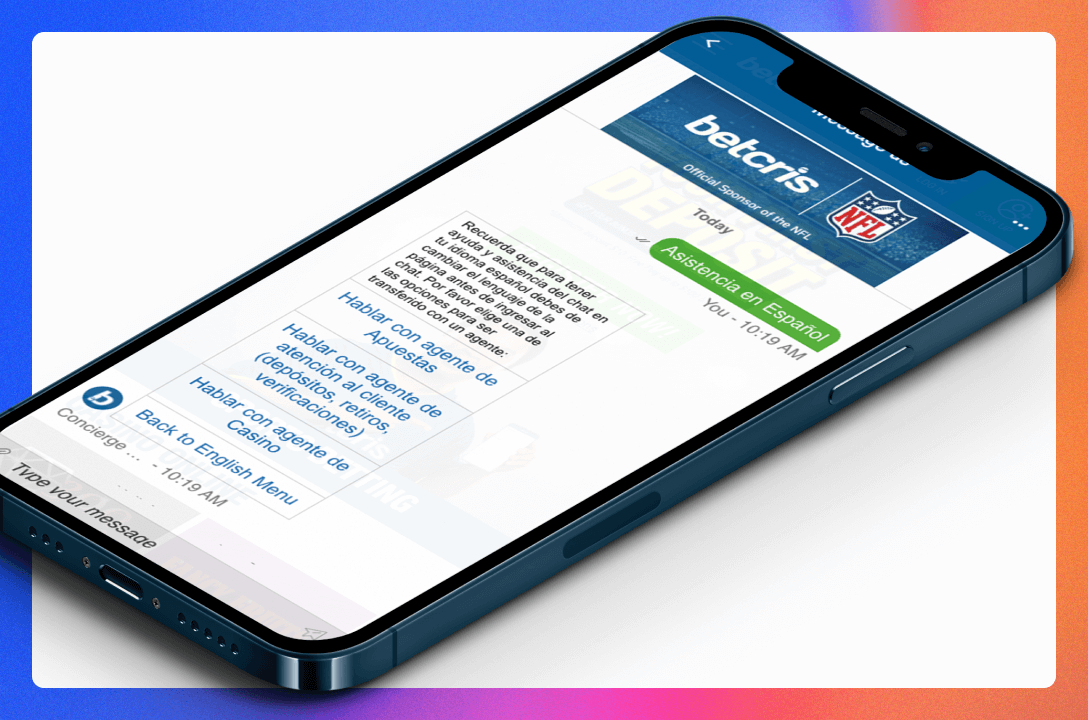 As a fast-growing gaming company, Betcris understands the value of using artificial intelligence along with human customer service agents to drive effective support. It's essential that customers are able to get fast, accurate, helpful information, and high-touch support when needed. Betcris wanted to ensure that its customers felt secure and satisfied when connecting with the brand, whether they were communicating with virtual or human support agents. To this end, the company focused on building customer service automations that could handle a wide range of customer queries and requests, from frequently asked questions to personalized recommendations to transaction processing. 
Betcris's operation serves as a proofpoint that, with LivePerson Conversational Cloud, a small team can have a big impact. A team of only three design, build, and manage an AI-powered conversational operation to serve customers in three languages across Latin America as well as Canada and Europe.
"LivePerson makes it easy to communicate with a customer using the channels that they find most convenient. And allows me to develop new functions in our AI that improves our customer's experience."

~ Moises Obando, Automation Architect at Betcris
---
Human experience meets enterprise AI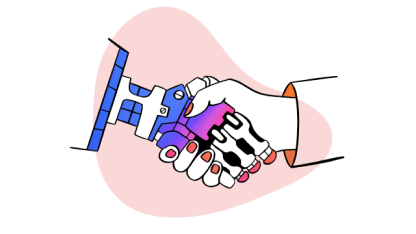 The Betcris team was incredibly thoughtful about designing their artificial intelligence. While they knew that many of their customers were avid sports bettors who may be accustomed to interacting with a virtual agent, they were also mindful that Conversational AI is still in early adoption in many of the regions they serve, meaning that some  would be wary of AI-powered customer service interactions based on experiences with other chatbots that didn't deliver. 
Betcris has humans in the loop and is using LivePerson's Conversational AI capabilities to continuously train "Cris", their automated customer-facing personality. Cris is now able to understand and respond to customer questions in a way that feels human-like, without leaving people to wonder who or what sort of customer service representatives they are speaking with. 
"AI Annotator and other features are allowing us to drive automation innovation at the agent level. We are not only annotating phrases in real time, we are learning about new technologies and using tools like predefined content and specialized AI to constantly improve our customer interactions."

~Dayana Rodriguez, Customer Service Agent at Betcris
---
Win-win-win: Betcris sees increases in adoption, containment, and customer satisfaction
95%
average intent match rate
Since implementing LivePerson Conversational AI, Betcris has seen a number of benefits both internally and externally. Notably, a 10% increase in the number of conversations handled by AI — 30-35% of which are fully contained by automation and they are pushing towards a goal of 50%. This is accompanied by a shift in their agents' perception of AI. Whereas they were wary of the use of automation and AI for customer service in the beginning, worrying it would ultimately replace their roles, they now see that it is designed to make their jobs easier and to free them up to focus on solving more complex issues that drive added business value. The Betcris team reports that their agents are proactive and enthusiastic about working with the Automation team to further improve the AI. Overall, this has resulted in an improvement in efficiency, effectiveness, and team morale. 
In addition to improving efficiency, Betcris has also seen an increase in customer satisfaction and loyalty due to the enhanced service provided by Cris. Customers appreciate the convenience and accessibility of being able to communicate with the company through Cris; and the AI's ability to handle a wide range of inquiries and requests means that they can often get the help they need without having to wait for a human agent to become available. The team is seeing both CSAT and NPS scores in the 80s — a true testament to the positive experience they are creating for their customers. 
Today, the Betcris team is proud to share that they have 100+ automations up and running with intents in English, Spanish, and Portuguese — all with an average of 95% intent match rate. The team is excited to push for more intents across languages and more containment, with a goal of reaching 50% of all contacts handled by automation.
---
---
Betcris is continuously searching for new ways to enhance their AI-powered customer support experience, including delivering specialized services and content tailored to authenticated clients. 
Recently, Betcris enabled their virtual assistant to serve customers unique content through the "slide-out" iframe window. And during the 2022 World Cup they enabled the AI with a trivia game for their customers to enjoy and test their World Cup knowledge. They used coding to assign points to each correct answer in the trivia game and 'Cris' provided the final result and percentage of the trivia game at the end of the interaction. The World Cup AI dialog received hundreds of interactions during the event, and they intend to use this new method of sharing content for other sports events in the future.
---